The Right Angle Drill Adapter is a tool designed for maintenance and installation in confined spaces. Perfect for turning, lengthening, and for repairing tools!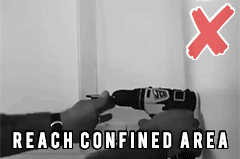 During the installation and maintenance, when the corner or the narrow space needs to turn, when the slightly larger tool can't work, our corner turner can turn the screw and the nut smoothly.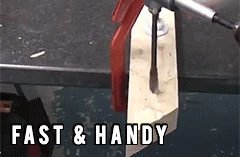 Suitable for electric drill, electric screwdriver, handle. Perfect and convenient tool for hard-to-reach areas. 
Size: 5.9 X 3cm
Weight: 90g
Color: Silver
Bending: 105  
Package includes: 1 x Right Angle Drill Adapter